Welcome to the space where we share experiences and exchange ideas! I would like to begin by suggesting that without a truly holistic approach, no design, decoration or fashion item can fulfil the truly deep need for connection, peace and beauty in life.
Kalopsia focuses on and celebrates the woman in all facets of her life: as a professional, as a mother, as a friend, as a mentor. I aim to build a sustainable business that supports women's entrepreneurship, ingenuity and creativity, and I plan to use this platform to open up a discussion.
For once, I am constantly inspired by courageous women who live authentic lives, often in the face of disproportionate challenges. And I am not just thinking of famous women like Frida Kahlo and Maria Lassnig, and the way they used self-portraiture to articulate their body-consciousness and expose their battered bodies and souls, or Georgia O'Keefe and Virginia Woolf, women ahead of their time with extraordinary sensitivity, who battled depression and anxiety and managed to create masterpieces that inspire and empower us today. These women are larger than life idols and it is not easy to relate to them when it comes to our everyday lives and concerns.
With the same guiding idea that we need to open our minds and learn from other well-meaning people, I look up to the 'ordinary' women who live and work amongst us, our mothers, sisters and friends, and salute all these angels as a source of endless inspiration in all that I strive to achieve.
My team and I brainstormed a project that is not limited to creating beautiful interiors and artistically imbued useful objects. We want to establish honest communication by sharing our thoughts, caring for and learning from each other, through a mindful journey to places that are hard to reach and issues that are difficult to face.
To this end, we have decided to invite guest contributors from different walks of life, experts who will share their knowledge and unique insights on a variety of fascinating topics.
Please join us on this journey, we look forward to your feedback! 🙂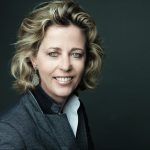 Meet Dr. Sabine
....and get inspired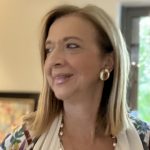 On Gastronomy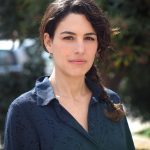 What makes you tick